Skin graft and donor site before and after two treatments
ScarWork
ScarWork is not a new technique having been used since 1973 when it was developed by Sharon Wheeler.
Does your scar affect you?
do you have restrictions, pain or loss of movement?
whether it is functionality or confidence, ScarWork can help manage the affects of a scar
the benefits are long lasting and improvements can be made from the first session
What can ScarWork help with?
loosening and releasing tight scar tissue to reduce discomfort, sensitivity and pain
reducing itching (pruritus)
visual cosmetic changes can occur; scars can become lighter and less prominent
restoring mobility, improving range of movement and reducing adhesions
tightness in surrounding tissues may be reduced
What scars can be worked on?
hysterectomy and C Section
surgical scars e.g. knee and hip replacements
old and new scars - provided they are healed
post surgical treatment for cancer
burns
injuries
---
Before and after 4 sessions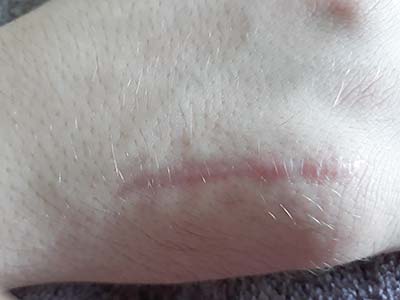 Before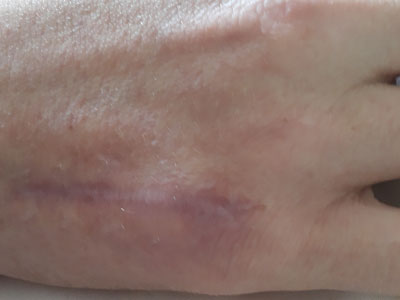 After
---
Hip Scar following Arthroplasty Before and after 6 weeks treatment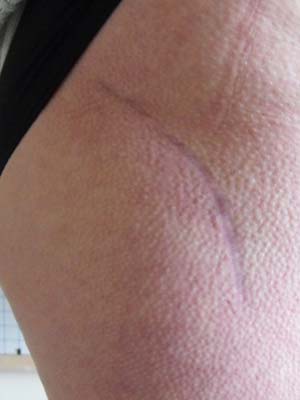 Before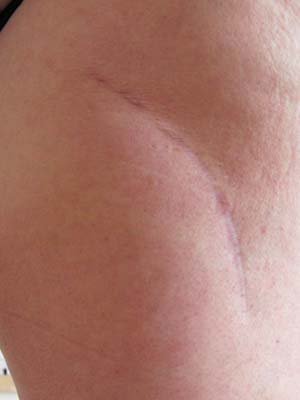 After
---
During and After treatment on a 24 year old scar following surgery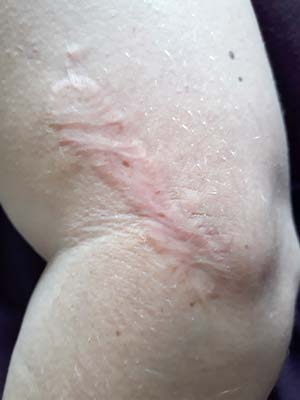 Before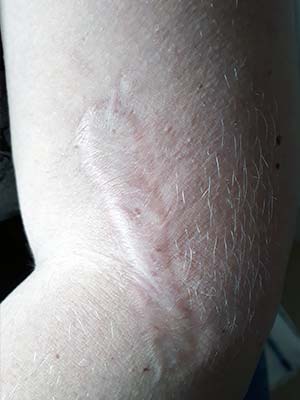 After